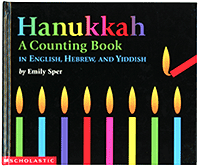 In 2001, Emily Sper's Hanukkah: A Counting Book in English, Hebrew, and Yiddish (Scholastic) became an instant classic. The Association of Jewish Librarians Newsletter called it "one of the most original Hanukkah books to come along in a while." Barnes & Noble created a promotional jigsaw puzzle featuring its art. The original hardcover edition was followed by paperback and board book editions. 12 years later, Hanukkah: A Counting Book was on Tablet Magazine's "The Best Jewish Children's Books of 2013."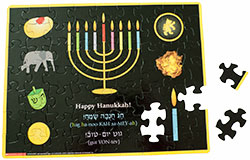 The Passover Seder (Scholastic), published in 2003, was chosen by the Association of Jewish Libraries as Notable Book for Younger Readers. Hanna Geshelin wrote in The Jewish Journal of Greater Los Angeles, "Besides being fun, this book has a uniquely personal feel that reaches right to the heart and soul of its readers." Publishers Weekly wrote, "Clever paper engineering turns The Passover Seder by Emily Sper into interactive educational fun....Bold yet polished graphics ensure a strong visual appeal."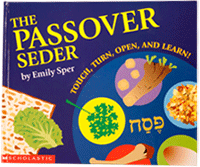 The Kids' Fun Book of Jewish Time (Jewish Lights) was published in 2006. A review by Lisa Silverman of Sinai Temple Library, Los Angeles in School Library Journal begins, "Lift! Turn! Pull! Learn!" proclaims the cover of this concept book, and by the time readers have finished lifting flaps and pulling tabs, they have received an excellent education about Jewish time.
Recently, Emily collaborated with David Bookbinder on 52 Flower Mandalas: An Adult Coloring Book for Inspiration and Stress Relief (Diversion Books). Her latest children's books are What On Earth Can We Do? and Follow the Yarn: A Book of Colors.
Also a fine art photographer, Emily's photographs have appeared on book covers, journals, and in solo and group shows.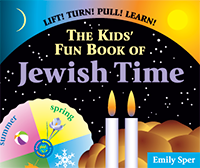 Emily grew up in Croton-on-Hudson, New York where, when she wasn't riding her bicycle or playing sports, was drawing, painting, making things, reading, or writing stories. With an editor-mom, page proofs of Whistle for Willie and other Viking Press classics decorated the walls of the family playroom. She illustrated her first book, Perceptual Training in the Kindergarten, written by her Aunt Mim, at the age of eleven. Emily went on to become a student at the Rhode Island School of Design (RISD), where she studied photography and graphic design (BFA Photography).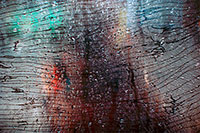 While at RISD, Emily took a lot of classes at Brown University, where her love of Yiddish began in a class taught by Professor Bob Warnock. Intending to pursue graduate studies in Yiddish, she was required to know either Hebrew or German. Curious about kibbutz life from a young age, after graduation Emily studied Hebrew on Kibbutz Tsuba.
Dropping her plan to study Yiddish, Emily worked in New York City at E. P. Dutton as a children's book designer, where she handled original E. P. Shepard artwork from Winnie the Pooh books and even got to hold the original stuffed animals, before making aliyah (moving to Israel). In Tel Aviv she worked as a graphic designer at a design studio for three years before returning to the US to study communication at New York University (MA Media Ecology).
While in graduate school, Emily designed children's books for Grosset & Dunlap, on wheels and pop-ups, among others, and after graduation became Creative Director of Marketing Services for Grosset & Dunlap and the other imprints of the Putnam Young Readers Group. Four years later she left Putnam Publishing and New York City to found Blue Iris Design.
It was only when Emily moved to Boston that she got involved with Yiddish again. There was no way she could write a book about Khanike and not include Yiddish! It took many years, but Emily finally got back to her dream of writing children's books.
Read an interview with Michael Sherman (KEOS 89.1 FM, 2003)